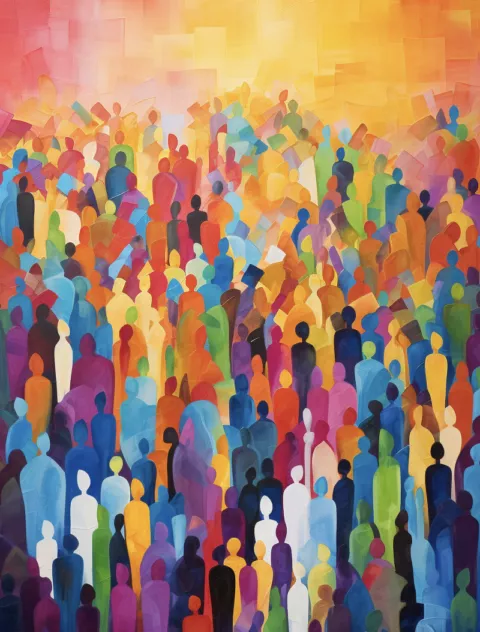 This image was created with the AI Midjourney by the appliedAI Institute for Europe.
In accordance with § 5 TMG
appliedAI Institute for Europe gGmbH
Lichtenbergstr. 6
D-85748 Garching / Munich

Represented by
Managing Director
Dr. Andreas Liebl, Dr. Frauke Goll
Advisory Board
Prof. Dr. Helmut Schönenberger, Prof. Dr. Reinhold Geilsdörfer, Dr. Philipp Gerbert, Rolf Schumann, Dr. Volkmar Denner
Register entry
Entry in the Commercial Register.
Register court: Munich Local Court
Registration number: HRB 277168

Responsible for the content according to § 55 ABS. 2 RSTV
Liability for contents
The contents of our pages were created with the greatest care. However, we cannot assume any liability for the correctness, completeness and topicality of the contents. In accordance with legal regulations, we are also responsible for our own content on these web pages. In this context, we would like to point out that we are not obliged to monitor transmitted or stored third-party information or to investigate circumstances that indicate illegal activity. Our obligations to remove or block the use of information in accordance with the general laws remain unaffected by this in accordance with §§ 8 to 10 of the German Telemedia Act (TMG).
Liability for links
The operators of external links (to third-party websites) are solely responsible for their content. At the time of linking, we were not aware of any violations. If we become aware of any infringements, we will remove the corresponding link immediately.

Copyright
Our web pages and their contents are subject to German copyright law. Any form of exploitation, reproduction or editing of copyrighted works on our websites requires the prior consent of the respective copyright holder, unless expressly permitted by law. Individual reproductions of a work are permitted for private use only. The materials on these pages are copyrighted and any unauthorized use may violate copyright laws.