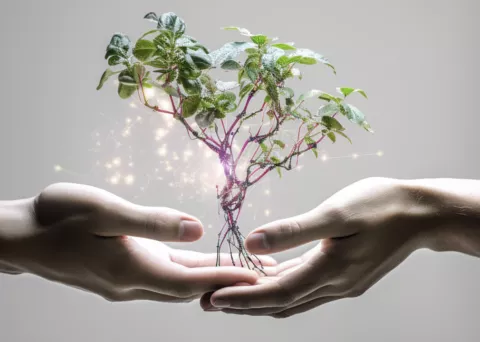 This image was created with the AI Midjourney by the appliedAI Institute for Europe.
Reliability
We build trusted relationships in our ecosystem.
We start with the "why" and maximize the impact.
Impact
We create shared expertise on Artificial Intelligence.We build expertise together in the appliedAI ecosystem and actively share it with Europe and the world.
As a non-profit organization, we take our ethical responsibility in the field of AI and beyond.
We work in a way that our actions have a positive impact on a diverse, inclusive and equitable society and on a healthy planet.
Collaborative community
We create an attractive workplace that is fun.
We create a safe space where everyone can be their authentic selves.
We invest in our employees and care for each other.
We value the opportunities and strengths of a diverse and inclusive team.
We thus create a positive team culture.
We embrace challenges, encourage taking responsibility and stand together behind decisions made.
We love challenges, open discussions and disagreements. Once a decision is made, we stand behind it collectively. Failures are never borne alone. Success is always a joint effort.
Learners mindset
We do what we also recommend to others.
We do what we recommend others do and follow our own advice. We test what works and adapt the way we work.
We are curious and pragmatic.
We are bold and research new things, but keep an eye on practicality. Innovation happens where visions, ideas and research are put into practice.